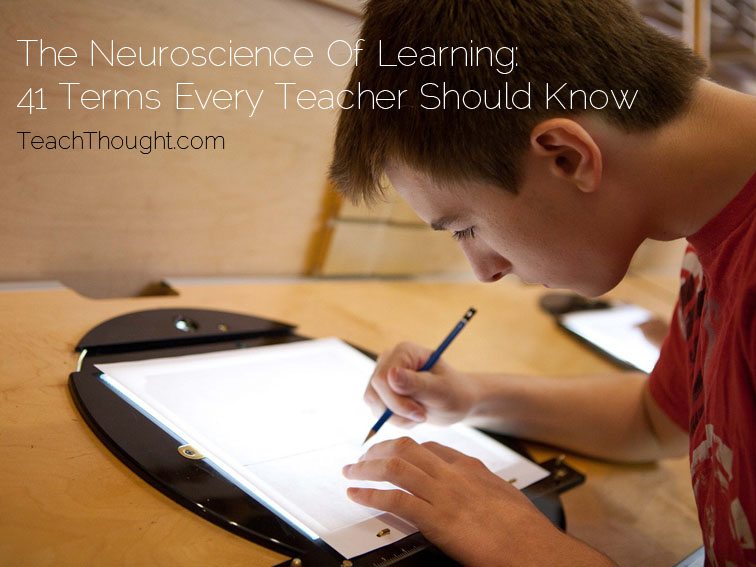 Image attribution flickr user vancouverfilmschool; The Neuroscience Of Learning: 41 Terms Every Teacher Should Know; The A-Z Guide For Neuroscience In Education
The Neuroscience Of Learning: 41 Terms Every Teacher Should Know
As education continues to evolve, adding in new trends, technologies, standards, and
21st century thinking habits
, there is one constant that doesn't change.
The human brain.
But neuroscience isn't exactly accessible to most educators, rarely published, and when it is, it's often full of odd phrasing and intimidating jargon. Worse, there seems to be a disconnect between the dry science of neurology, and the need teachers have for relevant tools, resources, and strategies in the classroom. In regards to the disconnect, we'll continue to strive to create content that is both expert and accessible, as
The Simple Things I Do To Promote Brain-Based Learning In My Classroom
As for the jargon, Judy Willis, teacher, neuroscientist, and consultant has put together an A-Z glossary of relevant neuroscience terms for teachers and administrators to help clarify the jargon. Willis' writing has been published on edutopia, TeachThought, and Psychology Today, among other sites, and her work in this field has been especially relevant at a time of such great change in education.
more on
http://www.teachthought.com/learning/neuroscience-of-learning-41-terms-every-teacher-should-know/
'via Blog this'